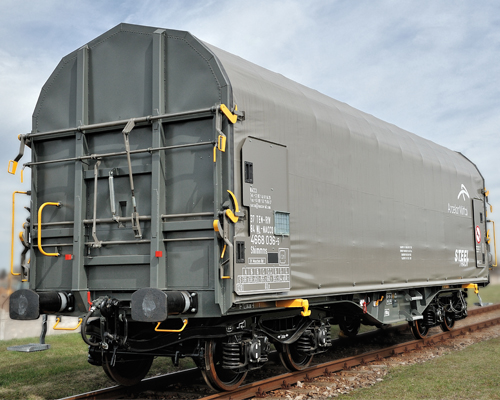 RailWay SB
Sliding bow roofs for freight cars
Edscha TS sliding bow roofs for freight cars are known for their optimised, safe loading and unloading features and are the product of many years of development of customer-oriented roof systems for the commercial vehicle sector.
For example, from the system formerly known as the DEBACH VIT system. This system incorporates highly functional, patented freight car tarpaulins – a system that has delivered unparalleled efficiency and reliability in goods transport for more than 40 years.
At Edscha TS, the customer's wish is always paramount. This is reflected by the numerous upgrades produced over the years that have steadily strengthened and expanded our worldwide leading position in the market. Edscha TS now offers four versions of tarpaulin roof for freight cars.