Goal: More safety through comprehensive precautions
At the beginning of 2000, North Rhine-Westphalia deployed more traffic safety advisors on highways in order to put a stop to the constantly rising accident figures at the time and to develop effective projects to increase traffic safety. Prevention programs were to be developed and initiated for three target groups: Young drivers ( 18 - 24 years old ), active seniors, and specifically male and female truck drivers. The latter requirement in particular ultimately led to the birth of the truck drivers' regulars' tables. Between Cologne and Münster the police chiefs Hermann-Josef Bougé (highway police Cologne) and Rainer Bernickel (highway police Münster) brought the idea on the way. By the way, the names of the two officers can be found in another future-oriented project: DocStop. DocStop is concerned with improving en route medical care for professional drivers.
Many reasons for improving communication
On June 7, 2000, the first regulars' table was held in Münster on the A 1. The long-distance drivers' regulars' table was intended to improve the relationship between the police, other control authorities and the truck drivers as well as the entrepreneurs. In general, a mutually understandable thread of conversation should be found to the drivers and companies. Of course, this also applies vice versa. The reasons for setting up a truck drivers' regulars' table were and are:
- To seek conversation with truck drivers, who represent a very important and essential group among road users.
- To reduce reservations and fears about the police
- Bringing companies and associations on board to discuss and communicate safety-related issues.
- Provide drivers with the opportunity to voice reasoned criticism of the police and other enforcement agencies without fear
Also many Edscha TS - topics always present
The individual regulars' tables for long-distance drivers always deal with one topic, to which speakers are then invited as required. These can be topics such as load securing or how quickly, safely and conveniently modern soft top systems help in daily work. Seasonally topical is also a topic such as dangerous roof loads - accident hazards due to ice and snow loads on the soft top. Changes in regulations and laws will also be addressed.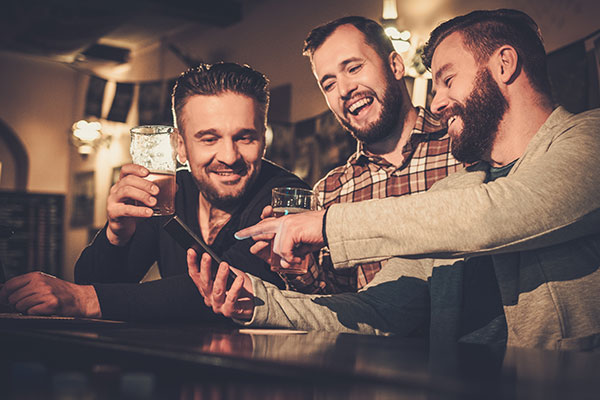 Dates and topics
Also for the Fernfahrerstammtisch runs in Corona times so some differently. Dates must be shifted or canceled. Some topics can only be dealt with later. The venues are either close to or directly on the highway, i.e. rest stops or car yards. Who would like to have it completely up-to-date, goes completely simply in the Internet on the side www.fernfahrerstammtisch.de. There you will find the truck drivers' meetings sorted by state, city, highway number and event date.